inKlei -

made a wonderful moment last

ink.craft@yahoo.com
Clinton st. Methuen, MA



Welcome to

inKlei
.
I customize cake toppers for any occasion. My cake toppers and other designs are hand-crafted, unique, fun, and original.
With the help of personal information or specific wishes that you provide, I create figures and objects that can be enjoyed by everyone for many years to come.
Types of materials I use:
Oven baked polymer clay, non-toxic (ASTM D-4236 certified AP non-toyxic),
Durable
,
How to order:
Check
"Contact us"
or Email
me at: ink.craft@yahoo.com.
or....
check my FACEBOOK
just type in my email
see ya then :)
Gift certificate available i accept paypal, USPS money order. ask me how.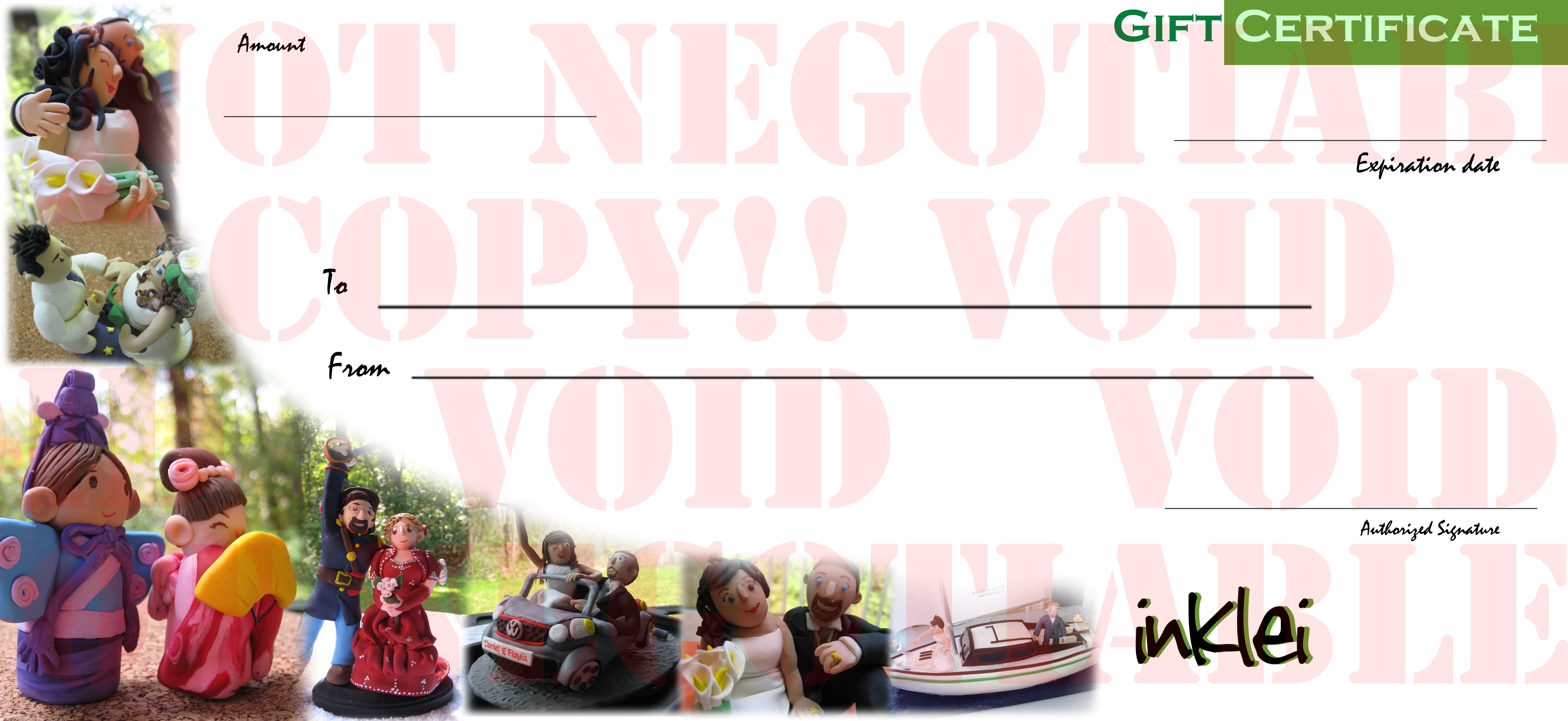 _______________________________________________________________
Each piece is hand-crafted and is not intended to be an exact duplicate or portrait. Minor imperfections may be expected.
Prices will vary according to type and complexity of design.
inKlei
ink.craft@yahoo.com
Methuen ,MA