camp fire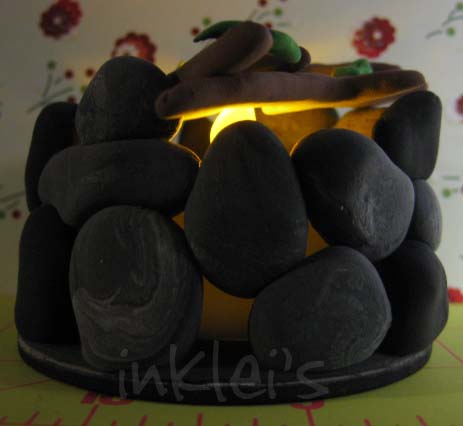 $ 8.00 USD
Mini camp fire. Great for house decoration on your coffee table, dinning table.
size: 1.5"Diagonally X 2"-2.25" Tall
The rocks are made of polymer clay, attached to wooden round base. Branches made of polymer clay detached.
comes with: electric candle.
Shipping and Handling:
US 46 continental $3.00
Canada / Mexico $5.00
others calculate.
Koi Pond -ON SALE!!!-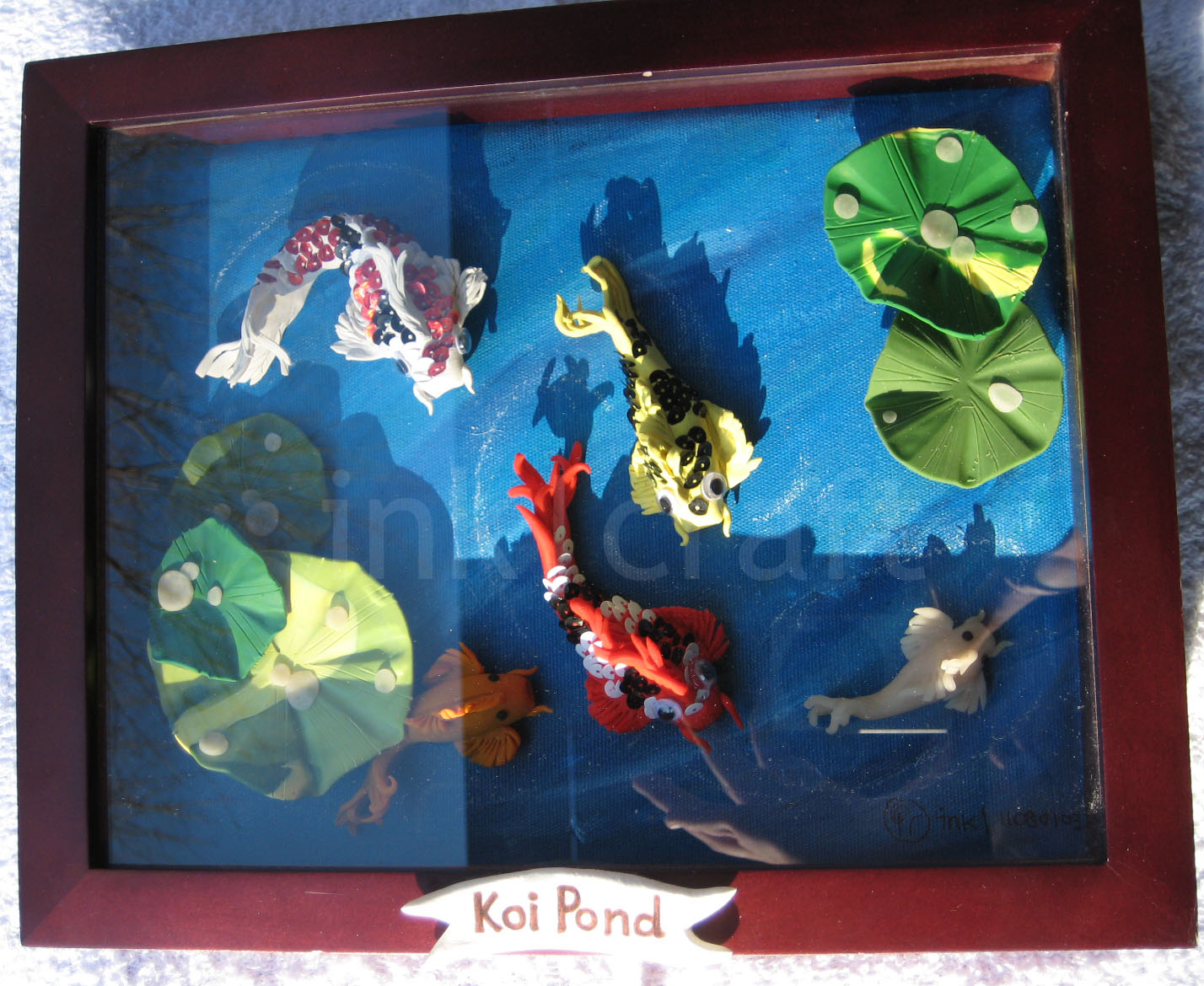 $ 35.00 USD
Koi Pond of 7 fishes will bring luck to your house.
7 fishes swimming in the shadow box pond. its easy to clean up, can be hang either horizontally or vertically.
If you want a bigger size, please feel free to custom order them.
Shipping and handling:
US 46 continental $10.50
Canada / Mexico $13.50
Other countries will be calculate
For more info please contact me at: ink.craft@yahoo.com or just post comment and convo with me at facebook. All item are hand crafted, its not intent to duplicate nor perfect.
If you have any question, or order please dont hesitate to contact me by email above